Attending Taipei Food Fair 2019 opens a huge opportunity for international cooperation for The Hai Yen because of the connection potentials that the event brings.
Some information about Food Taipei 2018: a total of 1628 businesses inside and outside Taiwan participated, the total number of booths reached 4059 booths, the number of participating countries and territories was 38, attracting more than 62,000 visitors. In which, the number of international buyers reached 8,000.
In 2019, the Organizing Committee continued to combine the method of organizing 5 specialized fairs in the same period including food, processing machinery, packaging, eating and drinking utensils and Hala food as the years. In advance, on the display area of ​​about 35000 m2. The results of this fair in 2019 are expected to surpass the figures of 2018, because of the echo that the fair has created in the world in previous years.
The numbers are really impressive and this is the honor of The Hai Yen as the only bird nest business in Vietnam participating in this fair.
At the Fair, THE HAI YEN is also honored to welcome distinguished guests to the booth
- Mr. Nguyen Anh Dung - Head of Vietnam Economic and Cultural Office in Taipei
- Mr. Huynh Chi Bang - Former Chief Representative of Taiwan Economic and Cultural Office in Vietnam
- Ms. Duong Tran Ni - Director of International Trade Department, Ministry of Economic Affairs, Taiwan
- Mr. Nguyen Duy Phu - Vice Chairman of Vietnam Economic and Cultural Office in Taipei.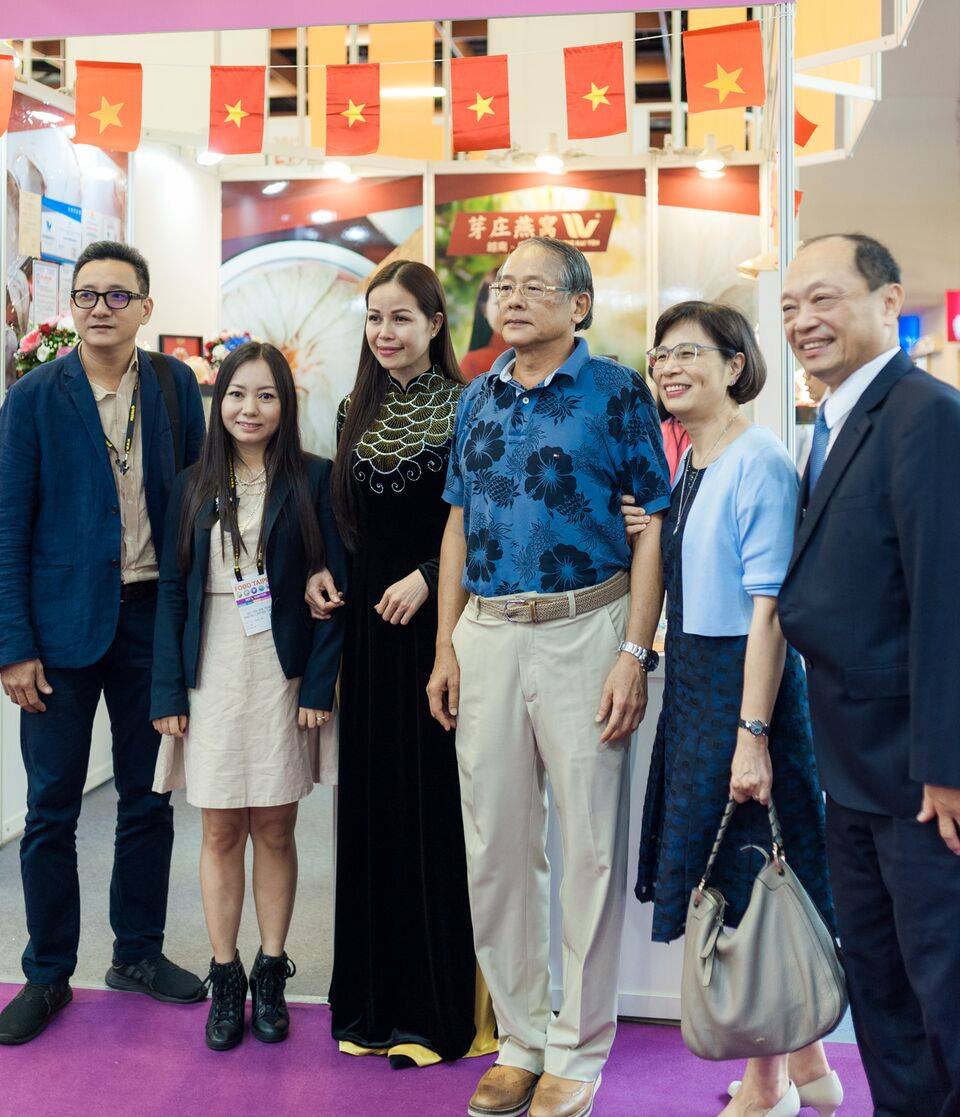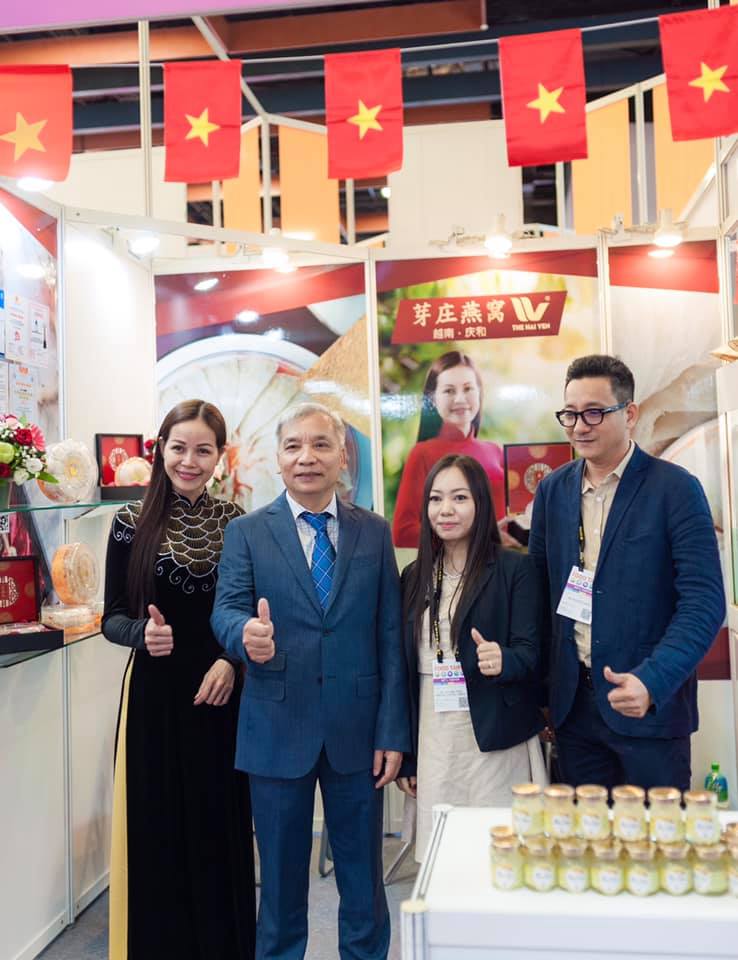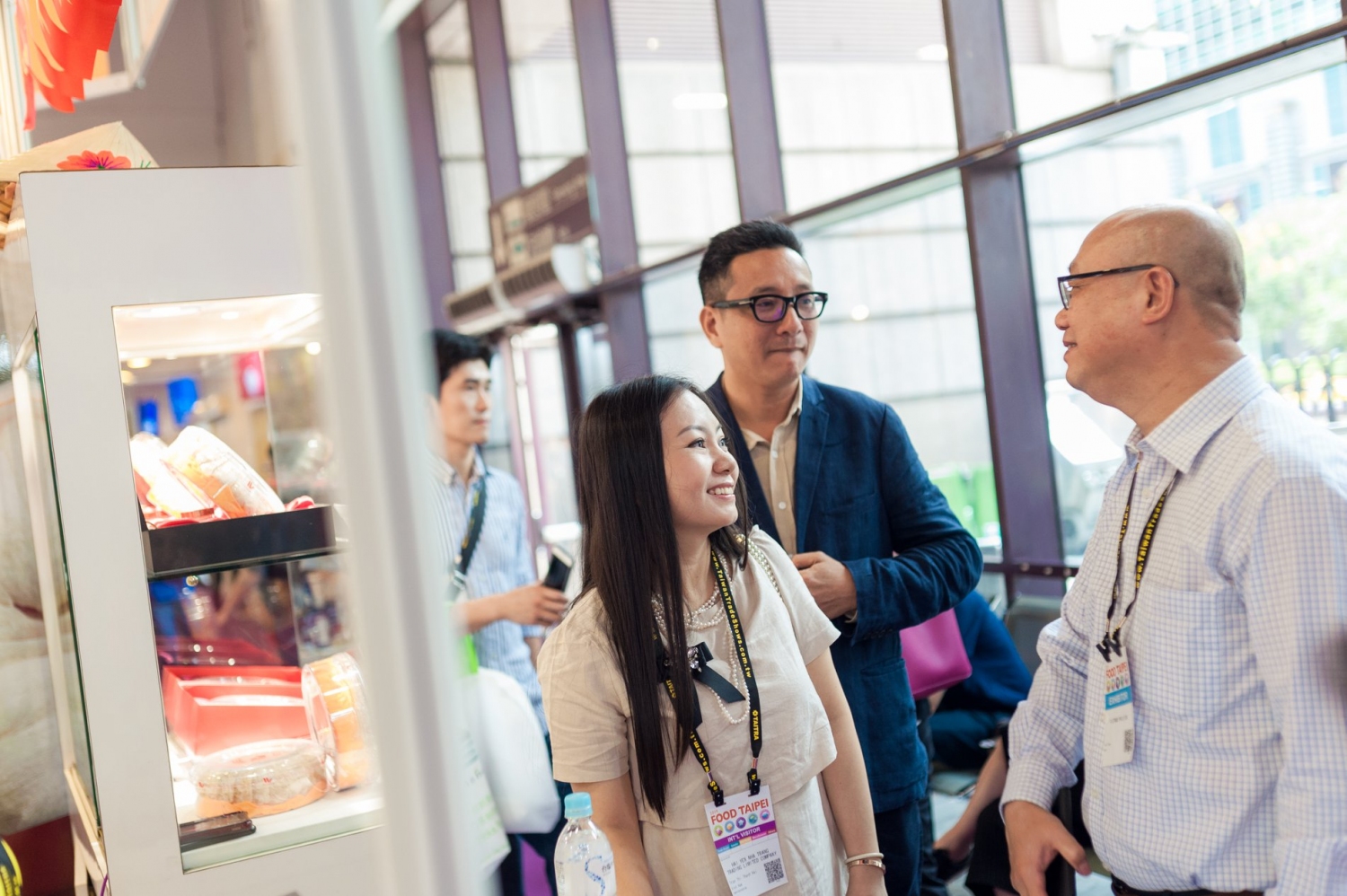 The bustling atmosphere of the continent's most prestigious fair surpasses expectations, making the desire to introduce home's Salanganes'Nest to international friends become many times stronger.