In Vietnam, The Hai Yen is widely known for its Salanganes'Nest products that meet HACCP and ISO 22000 standards, proud to be the first and only enterprise in Vietnam to use the trademark "Nha Trang Bird's Nest". From 2017, prove to be of outstanding standards and quality. With the output of 100kg of refined bird's nest / month, The Hai Yen has been meeting the needs of domestic and foreign customers.
Applying 100% natural farming and exploitation technology, following strict quality control, refining and preserving procedures, The Hai Yen brings the best quality Salanganes'Nest products, which are " a gift "for the health and beauty of people, especially for the sick, the elderly, women and children. The nests of Hai Yen are exclusively purchased from the local bird nest with clear origin for each product, which can be accessed via barcode on the packaging.
Attending Guangzhou International Fair this time, The Hai Yen brings products of Salanganes'Nest high-grade dry bird nests to meet the delicate taste of Chinese cuisine, which is the most famous bird nest in the world. Applying learning techniques and inheriting from Malaysian experts, The Hai Yen has successfully tested this top-class bird's nest and with the commitments: No preservatives, no detergents, no additives The material and bird's nest materials were selected from the non-spraying bird's nest.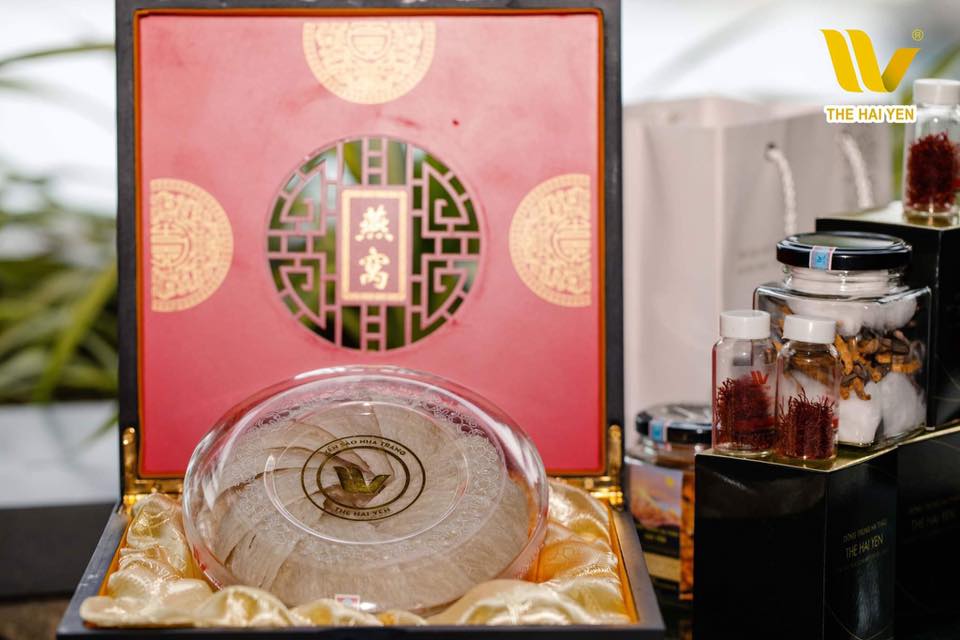 To make this product, The Hai Yen had to choose a clean nest, use the fiber side, remove the fibrous gut from where to support eggs and chicks. The process uses only very little water to absorb the nest, not soaked in water when doing, must work very quickly to keep the original shape of the bird's nest and press firmly with your fingers to form the shape. This selection of raw materials and techniques helps the bird's nest to shed dry feathers for 5 years without using any preservatives.
With such rigorous standards from raw material selection, to meticulous preliminary processing, Salanganes'Nest draws dried feathers to export standards, in terms of sensory, deliciousness and test results as nutrition. Nursing, mold microorganisms. This is also the reason why Salanganes'Nest is a product that The Hai Yen trusted to choose to bring to Guangzhou International Fair to introduce to international friends.